Conway Data, Inc.
6625 The Corners Parkway • Suite 200 • Peachtree Corners, GA 30092
United States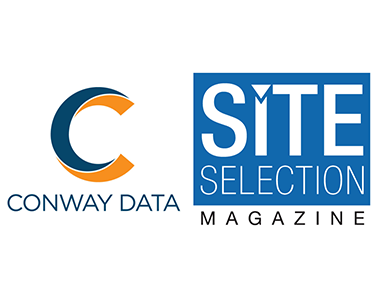 Site Selection magazine has consistently been an award-winning, highest-rated, and most respected publication covering foreign direct investment (FDI), airport cities and global corporate real estate. Since 1954, Site Selection - publishes every other month and mailed directly to over 42,000 c-suite level corporate executives. Providing exclusive insight into strategies, real estate markets, relocation costs, and available incentive programs - in shorts, the key factors involved in corporate facility planning. No other publication offers the global exposure & marketing opportunities found with Site Selection's print and digital editions.
Conway Data, Site Selection's parent company, provides the world's most comprehensive offering of services related to domestic and cross-border corporate investment and expansion. Our integrated services meet the needs of government agencies seeking to attract investment as well as companies planning international expansion.
For more than six decades, Conway has been the bridge between government and industry. Through our integrated services and relationships with our global network of corporate decision-makers, Conway facilitates government attraction of hundreds of billions in foreign direct investment annually, helping create hundreds of thousands of new jobs in the process.